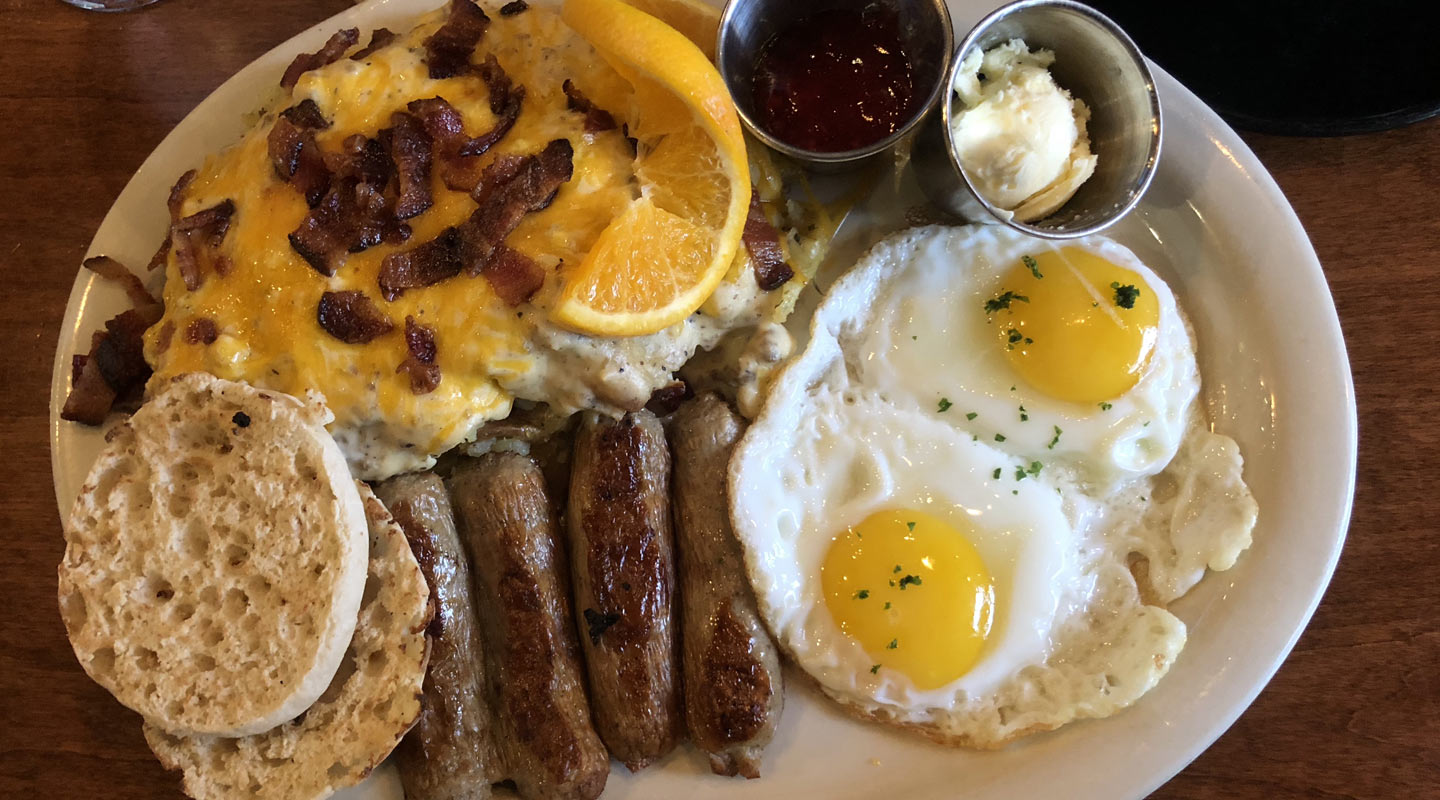 HASH
Served with a choice of toast (5-grain wheat, sourdough, english muffin, marble rye) All hashes made with two large eggs your way
+ upgrade toast to house biscuit or scone $2
OMELETS
Served with shredded potatoes, choice of toast (5-grain wheat, sourdough, english muffin, marble rye) Omelets are made with three large eggs
+ upgrade toast to house biscuit or scone $2
benedicts
Served with shredded potatoes.
Served with two large poached eggs on a warm english muffin with house hollandaise sauce.
+ split plate charge $3

= Gluten Free
An 18% Gratuity is added to parties of 6 or more. One check required of parties of 6 or more.
*Consuming of raw or undercooked meats, poultry, seafood, shellfish or eggs may increase your risk of food-borne illness.
We always do our best to accommodate special dietary needs but we cannot guarantee the absence of trace amounts of nuts, wheat, shellfish, eggs or milk.